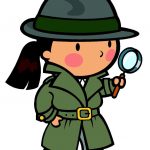 We've spoken to literally hundreds of technology firms over the years. The questions and answers below are some of the most frequently asked topics we encounter.
We've documented them here to help you better understand how we operate our business and what you can expect when you come on board as a Pro-Partner.

Who is eligible to join the program?
Dr.Backup Pro-Partner program is open to IT professionals and technology consultants that want to deliver fully managed online and local image backup service to their clients. Service is delivered on your behalf at no cost to you. Discount pricing is available if you plan to bundle services.
How long before I can start offering your services?
This program enables you to instantly begin offering clients a fully managed backup solution that includes secure cloud storage, robust backup software and all required ongoing technical service. Add managed backup services to your portfolio today!
Are there tools to help me market the service?
Marketing and promotional tools are found on our Pro-Partner support web page. Online price quoting is available directly from our website. Pre-sales calls with customers that have detailed technical questions or require special configurations/pricing is available.
Do I need technical training on your software?
It's not necessary. Acting as a virtual member of your team, we do the setup, monitoring, alerting, restoring and ongoing testing the client's backup service/solution. This greatly increases chances of a smoother recovery from a data disaster — and frees you up to perform other tasks.
How do I bring a new client onboard?
New clients start with a 30-day, no obligation free trial of the service. No credit card is required. This is a great sales tool to help you establish an initial relationship and understanding of the prospect's environment. Just give us a call or email to setup a time for the initial setup.
There are cloud backups on the web a lot cheaper. Why use you?
Don't be fooled. While other vendors offer cheap cloud storage and software – they leave you/your client with a project to tackle and a service to operate/maintain. Help your client get it right the first time – be the hero (and not the goat) when failure occurs!
What does it really cost to get started?
There is no upfront fee for you to join the program and no prepaid storage or licenses to purchase. There is no specific monthly sales quota. Just show us you are actively marketing the service to your clients and you'll remain eligible to stay in the program.
What happens if I no longer service the customer?
If you no longer deliver IT services to a client, so long as their account remains continuously active, and your Pro-Partner account is in good standing, the clients remains in your book of business. In these cases, we typically provide first-level  backup support directly to your ex-client.
Do you have any reference accounts I can talk to?
Over the years, we have worked with hundreds of IT professionals. If you are seriously considering our program, but want to perform additional diligence, we can provide you with a book of reference testimonials from other Pro-Partners. If you still need more, we may be able to arrange for you to spend a few minutes on the phone with one of our Pro-Partners to answer your real-world questions.
Data protection is our only business. We've been doing this since 2001 and we're pretty darn good at it. Let us show you! When you're ready, call during business hours (301) 560-4534 or write us at pro-partner@drbackup.net and we'll contact you.