The "Done-For-You" Cloud Backup Service Preferred by Technology Professionals Nationwide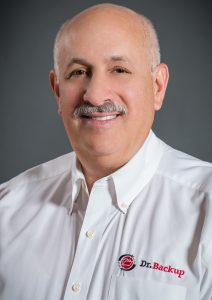 If you're a technology professional that wants to protect business customers from data loss, minimize your own liability and establish a PASSIVE income stream — that pays you cash every month — this may be the most important web page you'll read all year!
As a Dr.Backup Pro-Partner, you focus on educating prospects about the importance of protecting their critical data. When one acknowledges the need for help, simply sign them up for a 30-day free trial and let us take care of virtually all aspects of the backup service delivery.
Once production service begins, the business client will be protected from data loss and you'll benefit financially. Our "done-for-you" service allows you to totally avoid the investment required to build and operate your own backup solution from scratch.
Click Here To Get Started Today!
Dr.Backup service includes proven online backup technology combined with ongoing expert assistance. We perform the setup, monitoring, alarming, restoring, and testing of your client's cloud backup solution – freeing you to focus on higher profile efforts.
Join the growing team of tech pros nationwide who guard their client's most critical information using Dr.Backup – one of the most trusted names in managed online (and local) backup service for over 15 years.
Want to know more? See our detailed FAQs.
Complete This Form To Receive An Information Package Explaining How The Program Works And The Way We Reward Success!
Note: Partner Program open to technology professionals in the US and Canada.