We Are The Only Nationwide "Done-For-You" Cloud Backup Service For The Clients Of Local IT Pros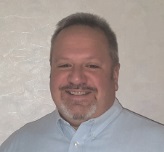 If you're a technology consultant (or own a local IT shop) and are looking for the best way to deliver professionally managed backup services to your small business clients — look no further. You've found your solution.
As a Dr.Backup Pro-Partner, you simply sign your prospect up for a 30-day free trial and let us take care of virtually all aspects of the service delivery.
Once the customer elects to pay for production service, they will be fully protected from data loss and you'll  benefit financially. It's really that easy because our "done-for-you" service allows you to avoid building your own backup solution from scratch.
Click Here To Get Started Today!
Dr.Backup service includes proven online backup technology combined with ongoing expert assistance. We perform the setup, monitoring, alarming, restoring, and testing of your client's cloud backup solution – freeing you to focus on higher profile efforts.
Join the growing team of tech pros nationwide who guard their client's most critical information using Dr.Backup – one of the most trusted names in managed online backup service for over 15 years.
Want to know more? See our detailed FAQs.
Complete The Contact Form Below And We'll Be In Touch Shortly To Answer Your Questions And Get You Started As A Pro-Partner