In August of 1996, Congress enacted the Health Insurance Portability and Accountability Act (HIPAA.)
The goals of the legislation are to reduce the administrative costs of healthcare, to develop standard transactions for consistency industry wide, to require broad security and disaster recovery protections for "individually identifiable healthcare information," to promote confidentiality of patient records and to provide an incentive for the healthcare companies to communicate electronically.
Any health care organization, office, or plan that electronically maintains or transmits health information pertaining to an individual must comply with HIPAA regulations. These federally governed regulations require strict standards for security and disaster recovery.
Online backup from Dr.Backup can be your HIPAA-mandated offsite data backup and recovery solution.
We provide you with both cloud storage and fully-managed automatic backups. We meet HIPAA compliance standards for electronic transactions through the use of strong encryption and passwords in a secure environment.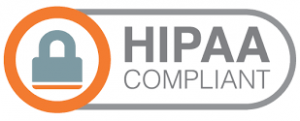 See our official HIPAA compliance statement.