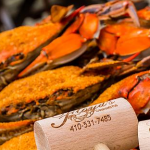 The 2015 Dr.Backup annual crab feast was held at Floyd's Crossroads Pub in Dayton, Maryland. Once again, our sharp crew assembled together for food, fun and to bid the summer farewell.
This year's theme was a celebration of the great outdoors.
The parking lot was buzzing as Suzie and John arrived in their convertible Porsche followed by Sherry and TK in their sporty Nissan 370Z.
Windblown, Susan and Mitch completed the parade arriving in a bright white convertible Mercedes 250 SLK. Ah, the great outdoors in Maryland!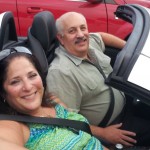 The crabs were running and the brew was flowing as we all enjoyed a laid-back, open-air feast.
When the waitress made her way to the table and asked if we wanted any starters…the answer was of course "Yes. Please bring us one of everything on the appetizer menu!" (Who hasn't dreamed about doing that for themselves!)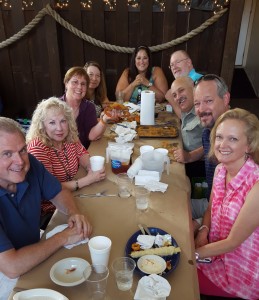 Three hours later, we were nicely asked if "we were done" by the party that booked our table for their summer feast… apparently, they were getting hungry as well.
Sadly, we adjourned to the parking lot, said our goodbyes, revved up our convertible engines and adjourned the 2015 event.
God-willing, we will all be healthy and back in 2016 to help celebrate the 15-year anniversary of Dr.Backup.