January 1, 2019
Dear Valued Pro-Partner,
A GIGANTIC thanks for helping to make 2018 our best year ever!  We truly appreciate you and count our blessings that we're able to provide valuable services that make a difference in the lives of so many.
These days, busy professionals don't always have time to carefully read their email – and we all know that Dr.Backup sends LOTS of emails!  But, the "Highlights of 2018" (below) should do a good job of catching you up on some of the great things from the past year that you may have missed.
Based on all indications, we are extremely optimistic that 2019 will be a prosperous year for savvy computer professionals like you.
We live in a crazy world. Never has the need been greater for organizations of all sizes to protect their critical business files. The size and scope of natural disasters has expanded dramatically. Even more alarming is the spread of computer viruses and "ransomware" which has reached epidemic proportions.
Somebody is going to benefit by helping small business clients secure their digital assets. This year, why not let Dr.Backup help that somebody to be YOU!
The entire team at Dr.Backup wishes you and your loved ones a healthy and prosperous 2019. We look forward to working with you for many years to come.
Best Regards,
Mitch Romm
Managing Partner
Doctor Backup, LLC
Randy Florio
Program Manager
Pro-Partner Program
P.S.  It couldn't be easier to propose "Done-For-You" fully managed online backup services. Turn your next break-fix service call into recurring revenue – starting with a 30-Day FREE Trial of Dr.Backup.

Dr.Backup – Highlights 2018

RELEASE OF BACKUP CLIENT V12 – Over 2 years in development, this major release delivers an updated user interface plus the ability to scan, encrypt, compress and transport data all in parallel. Added new file retention options typically found only in enterprise-class backup software. This release will be rolled out to all new clients in 2019 and retrofitted into existing customers during normal maintenance cycles throughout the year.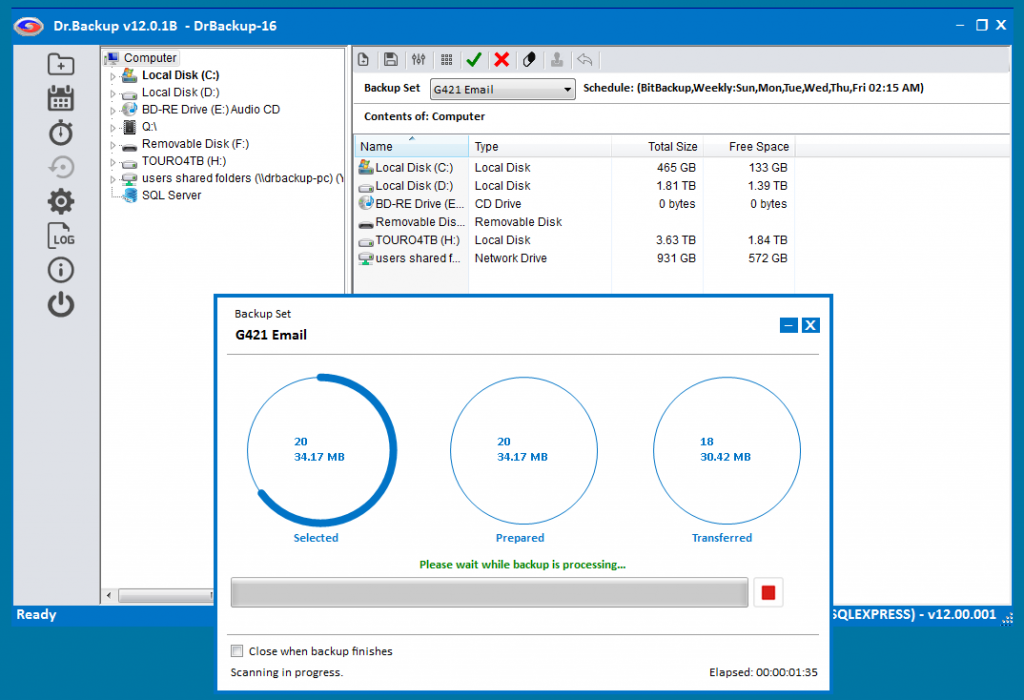 REDUCED DATA WAREHOUSE STORAGE COSTS – We completed a major infrastructure upgrade on our network where we effectively DOUBLED the density of our storage arrays. This allowed us to dramatically reduce the cost of storage upgrades in 2018 and beyond. Regular pricing per GB is now less than 25 cents/month and promotional pricing for high volume customers is available via a customized quote. All offsite storage is HIPAA compliant, compressed and fully encrypted.
ENHANCED LOCAL IMAGE BACKUP (Optional Add-On Service) – Each time the Image backup runs it analyzes the selected disks and reports back to you if BAD BLOCKS are found on the hard drive volume(s). This is an early warning indicator that a disk drive could be ready to fail. This permits technology consultants time to take proactive action. We also now include ANTI-MALWARE SECURITY SCRIPTS which DISMOUNT backup media when it is not actively in use. This helps to better ensure that local image backups survive a dangerous ransomware attack.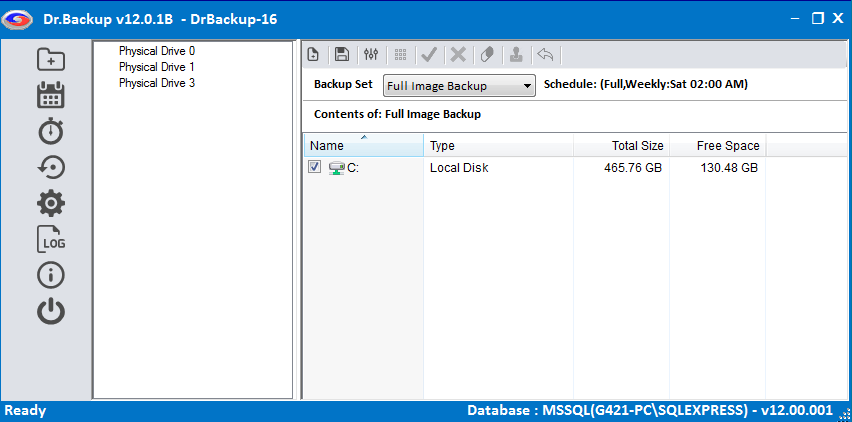 TRANSPARENT PRICING USING QUICK QUOTE – Technology consultants can directly access our public website and pull up the Quick Quote page. In less than 60 seconds you can email your prospect a budgetary quote for "Done-For-You" fully managed online backup services. We are unaware of ANY BACKUP SERVICE PROVIDER where you can custom tailor and provide the prospect a written cost proposal in under a minute. This is a truly powerful capability!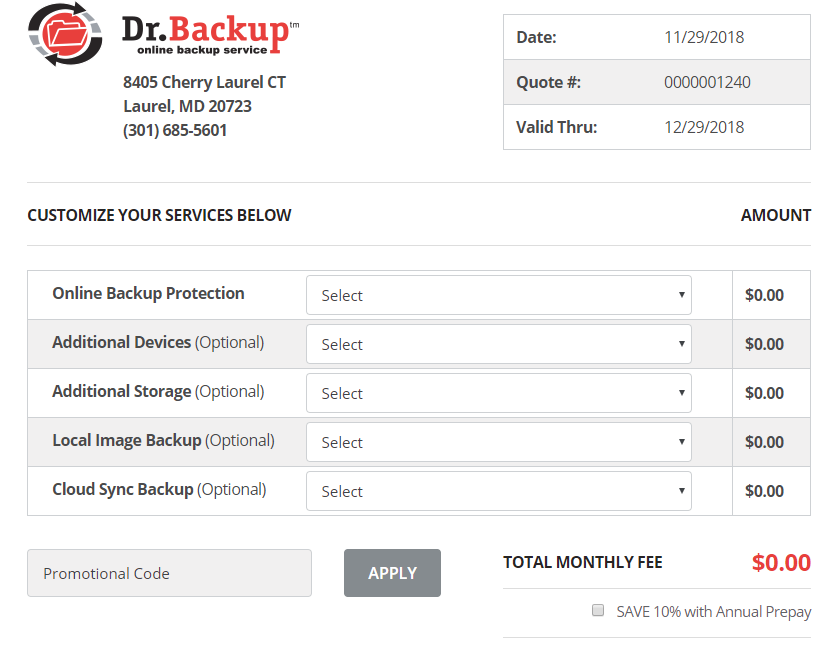 REPORT CARD OF BACKUP STATUS – Receive a SINGLE email that contains the full backup history and status of ALL OF YOUR CLIENTS over the past 8 (or more) days. Review this report daily or weekly for an at-a-glance understanding of any troubled backup situation. A yellow highlight (like this) now makes it easier to identify patterns of trouble. A call to customer support is required to activate.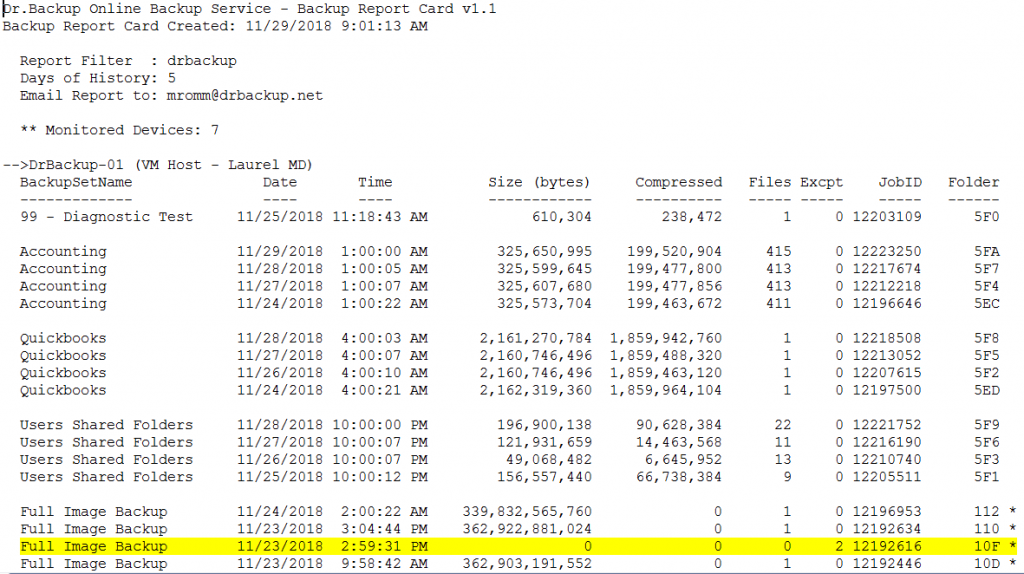 REFER-A-PRO REWARD ($100) – We are always looking for technology professionals to help us grow the Dr.Backup brand. Each time a tech company you refer joins our Pro-Partner program (and makes their first backup sale) you will receive a VISA Gift card for $100 and our thanks. See all the details on this page.
ENHANCED SOCIAL MEDIA PRESENCE – Your clients and prospects can now easily "check-us-out" online using their favorite social media channel. Each week we publish one or more interesting tidbits about the industry – and provide a way for prospects to interact with us. In 2019 we plan various promotions and swag giveaways – so remind your clients/prospects to join us on FaceBook, LinkedIn or Twitter. Those that want more in-depth information can follow our blog.