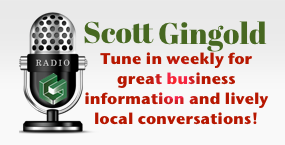 Dr.Backup founder and managing partner Mitchell Romm will be interviewed on the talk radio show "Business 101 with Scott Gingold" on Saturday, July 26, 2014 at 11:15am ET.
The show will air live on WGPA AM Radio 1100 in the Bethlehem Pennsylvania area. You can also catch the broadcast over the Internet at http://wgpasunny1100.com.
The format of the program allows time for an in depth review of topics important to the small business community – and of course data protection with online backup will be discussed. You can also call in your questions to 610-866-8074 or tweet them live to @biz101radio.
Scott is a witty and unpredictable host – so who knows where the conversation will lead!
Please join us Saturday morning.
If you can't tune in, check back here and listen to a replay of the show.