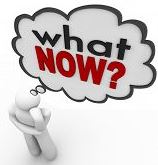 One question we get asked almost daily is "Why Dr.Backup?"
While most of our existing clients know the answer, it's often best to explain to a new prospect using this analogy:
Consider what happens if …the brakes on your car squeak and you come home from the auto parts store with a box of brake pads. Is your car problem really solved?
Probably not.
Now consider what happens if …your business needs to protect its important computer data and you go online and buy inexpensive cloud storage. Is your backup problem really solved?
Not likely.
If you Google the keywords "online backup" you'll find dozens of cheap cloud storage companies.
But, does your business need cheap cloud storage – or does it really need a trusted SOLUTION that safeguards your mission critical data?
There is a huge difference.
For as little as $1 per day, Dr.Backup provides a fully-managed and monitored online backup service. Many of our clients will tell you this is the best information technology investment they've ever made!
How about you? Cheap cloud storage or managed online backup solution?