We Are The Only Nationwide "Done-For-You" Cloud Backup Service For The Clients Of Local IT Shops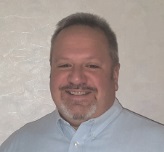 If you're a technology consultant (or own a local IT shop) and are looking for the best way to deliver professionally managed backup services to your small business clients — look no further. You've found your solution.
As a Dr.Backup Pro-Partner, you simply sign your prospect up for a 30-day free trial and let us take care of virtually all aspects of the service delivery. Once the customer elects to pay for production service, they will be fully protected from data loss and you'll  benefit financially. It's really that easy.
Click Here To Get Started Today!
Dr.Backup service includes proven online backup technology combined with ongoing expert assistance. We perform the setup, monitoring, alarming, restoring, and testing of your client's cloud backup solution – freeing you to focus on higher profile efforts.
Join the growing team of tech pros nationwide who guard their client's most critical information using Dr.Backup – one of the most trusted names in managed online backup service for over 15 years.
Killer Reasons Why Technology Consultants And IT Shops Nationwide Place Their Trust In The Dr.Backup Team
You're A Small Business Expert – So Are We!
We're not your typical large cloud storage company that treats you and your clients as just a bunch of gigabytes. Since 2001, we've performed over 10 million fully managed online backups. Small business customers and their technology partners mean everything to us – and it shows in everything we do.
Join For Free – No Upfront Investment
If you're a technology professional serving the small business marketplace, welcome aboard. There are no lengthy re-seller agreements to review – and never any white label or startup branding fee. We don't ask you to pre-purchase blocks of storage or end user software licenses.
We've Got Your Back
Online backups are fully managed on your behalf — so no additional staff hours or training is required. If you prefer, stay tightly in the loop with copies of all backup reports and other customer correspondence. Our team is truly a virtual extension of you and your team.
Proven Software, Proactive Monitoring, Paying Customers
Every software installation is customized to the unique requirements of the client. Plus

drb-

ALERT, our proprietary monitoring technology, identifies and helps correct dozens of often neglected backup problems BEFORE data is lost.
Improved Customer Retention
Done-For-You cloud backup is a great customer retention magnet – even for small businesses. The typical client remains on the service for many years. During that time, we can often help you to uncover additional ways to assist your client with their IT needs.
Local Image Backup Add-On
Every small business should make a regular local image backup – but few do. Encourage your clients to select this feature and we'll create a locally-stored "VHD" disk image for them every week. It's the perfect solution for bulk data recovery, bare metal restore or even full virtualization.
After Hours Emergency Support
Small business clients are notorious for working after hours and on weekends. When your clients lose files, we provide after hours support to help get them back on track.
Want to know more? See our detailed FAQs.
Ready to sign up for the Dr.Backup Pro-Partner Program?
Please Complete The Contact Form Below And We'll Be In Touch Shortly To Answer Your Questions And Get You Started As A Pro-Partner