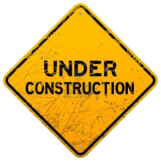 Back in 2001, Dr.Backup deployed its first generation backup storage server. A series of 12 disks were inserted in a chassis and arranged into an array with fault tolerant technology called Raid-5.
Each disk had approximately 146 GB of unformatted storage capacity. Ten of these disks actually held live customer data. One disk held Raid "parity" information. The remaining disk was a hot-spare available to automatically replace any disk that might fail.
All told, those original servers could hold just over 1 TB (1,000 GB) of user data, required over 5 inches of rack space (3 RU) and consumed over 3 amps of power at 120V AC.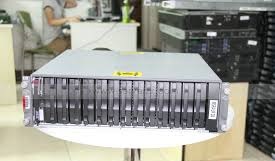 In 2001, our standard backup package included 500 MB (0.5 GB) of storage – so each array could accommodate approximately 2000 active customers.
Throughout the years, we have performed various different augments and upgrades of our storage network. The table below shows the approximate dates and capacities of the drives that we deployed:
YEAR    DRIVE CAPACITY
2001          146 GB
2004          256 GB
2006          512 GB
2008          750 GB
2009         1 TB (1,000 GB)
2012         2 TB (2,000 GB)
2015         4 TB (4,000 GB – Planned) 
As you can see, 2015 will be a busy year.
We will complete the build-out of our 2 TB storage network and begin deployment of our next generation servers with "quad-density" drives that EACH hold 4 TB. (4,000 GB)
To ensure maximum data reliability, each new disk shelf will contain twelve 4 TB drives divided into two Raid-6 arrays. A total of 32 TB of highly-fault tolerant storage capacity will be available per shelf. Approximately 1.5 amps will be required at 208V AC to power this storage unit in just over 3 inches of rack space (2 RU).
As has been our practice in the past, coinciding with the upgrade of our storage network, in 2015 we will SIGNIFICANTLY INCREASE the storage capacity included as standard in each of our online backup service packages. Also, at the same time, a small price adjustment will occur to help us to offset some of the capital equipment costs required to continue updating your service.
We are greatly appreciative of the trust you have placed in us over these many years and look forward to serving you in the future.
[Editor's Note: If you read this post and are lost in some of the techno-babble, no need to worry. All you need to take away is that Dr.Backup is working behind the scenes to protect your valuable business data — and doing what it takes to bring you the best value in managed online backup service.]