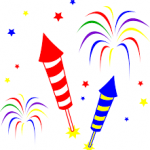 The Dr.Backup online backup service has always been great. But new software feature enhancements for 2017 raise the bar even higher. Nearly 2 years in development, version 11.16 is now available.
We are proud to be one of the few national service providers that can offer fully managed & secure online backup AND complementary local image disk backup for Windows workstations, laptops and servers — all from a single full service vendor, all using a single integrated software package.
New features/capabilities for 2017 include:
Improved support for Windows 10 (Anniversary edition) and Server 2012 R2 – plus, we still offer legacy support for Windows XP/Server 2003 (even when running on a virtual machine)
Multi-byte unicode language support to better handle the backup of binary files containing non-US characters in the file's name (i.e., Chinese, Hebrew/Arabic and Greek)
Backup of Windows server shares where the user file path length exceeds 259 characters – files that are skipped by most backup programs
Full VHD/X local image backup of virtually any size disk partition –  plus when backing up an operating system partition, the backup software automatically forces inclusion of any partition(s) required to perform a bare metal restore (BMR) or to virtualize the complete system under most hypervisors
Backup and restore of 64-bit SQL Server databases using Windows or SQL based authentication
Plus, many other enhancement and security patches
These days, it seems that no computer system is safe. That's why it's more critical than ever to protect your business with offsite backup of mission critical data files, complemented with a full image backup for rapid recovery.
Virtually any business with as little as $1 – $2 per day to invest can safeguard one of their most critical assets – their data!
Remember, cloud storage is only one component of establishing a reliable backup strategy for your business — Internet-based file sharing software alone is NOT a reliable/complete backup strategy.
All Dr.Backup S.M.A.R.T. packages including secure cloud storage, feature-rich  backup software and the service/expertise needed to make it all work for you 365 days a year.
That's where Dr.Backup stands clearly above the rest!
Happy New Year.