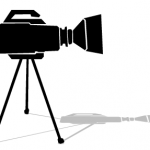 While online backup provides the ultimate in mission critical data protection, image backup is an excellent complement.
A full system image backup can dramatically speed up the process of recovering from serious equipment or disk corruption failure by restoring not just lost data, but also the operating system environment and installed application software.
The Dr.Backup S.M.A.R.T. Local Image Backup Service can be scheduled to automatically perform an image backup of directly-attached NTFS-formated disk partitions using the Microsoft Volume Shadow Copy Service (VSS).
To more completely explain how image-based backup and recovery work, we have posted a three-part video presentation in our website resource library:
Part 1 – Configuring Dr.Backup to perform an image backup (~19 minutes)
Part 2 – Data recovery techniques using VHDs (~12 minutes)
Part 3 – Performing a Bare Metal Restore from a VHD/X (~27 minutes)
These videos explain how the combination of online backup and local image backup provide your business with powerful tools to protect one of your most important business assets – your data.
Enjoy!