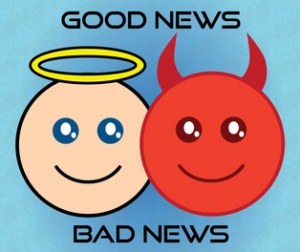 The BAD news is that these are dangerous times for many businesses.
The (really) GOOD news is that WHEN PROPERLY IMPLEMENTED, an offsite backup of important computer files is a nearly 100% effective defense against the myriad of data-loss threats that exist in today's interconnected world.
These days, if your company does not have a solid backup protection plan in place, you are literally "dancing with the devil."
Firewall and antivirus software is a great start — but not nearly enough.
Please strongly consider online backup as a key component in your disaster recovery planning. Ultimately, you'll be glad you did.
Over the past few years, we've made major improvements in the Dr.Backup S.M.A.R.T. Managed Online Backup Service — currently offered by hundreds of technology professionals in the US and Canada.
Some of these enhancements include:
– Greatly improved scan times to reduce overall backup window
– Use of SQL Server/Express for jobs exceeding 1 million files
– Addition of fully managed LOCAL IMAGE Backups (VHD/X formatted)
– Support for bare metal restore and virtualization of image backups
– Support for international file backups (Unicode)
You don't need to be "technical" to protect your business. We handle the Setup, Monitoring, Alerting, Restoring and ongoing Testing (S.M.A.R.T.) for our business clients.
Unlike other "cheap" web storage products, Dr.Backup is as turn-key as you can get.
After a risk-free 30-day trial, our average client spends less than $2 per day for ONGOING professional management of the service.
Please don't let tomorrow be a BAD day for YOUR business. Say YES to Online Backup Service.