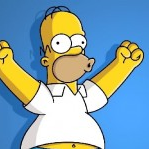 Woo-hoo! We are proud to announce that on June 24th, 2013, at 11:06pm, Laura Creel completed Dr.Backup's 5,000,000th S.M.A.R.T. online backup!
Laura is a counselor with Laureltree Family and Academic Counseling Services of Huntsville Alabama – and loyal client of Dr.Backup since 2007. As a token of our appreciation a gift card will be on its way to you shortly, Laura!
Thanks to all our wonderful clients (and their IT professionals) for helping us to reach this milestone. We look forward to serving you in the years ahead.
###
Founded in 2001, Dr.Backup is a privately held, owner-operated company headquartered in Laurel, Maryland – just a few miles from our nation's capital, Washington, DC.
We specialize in providing managed online backup service to small-mid sized businesses, helping them safeguard their most critical computer data.
Our clients enjoy some of the highest levels of customer support in the industry. We take our service motto, "We've Got Your Back" very seriously, and stand behind our offerings with one of the industry's only 100% Customer Satisfaction guarantees.