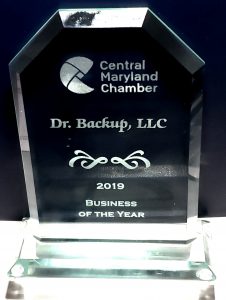 On May 13 at the annual meeting of the Central Maryland Chamber of Commerce, Dr.Backup was honored as the 2019 Small Business of the Year award winner. This recognition is given annually to a company with fewer than 50 employees that has a demonstrated history of significant growth and improvement to the regional business climate.
The awards ceremony was held at The Hotel at Arundel Preserve and attended by nearly 250 prominent businesses of all sizes – geographically spanning the highly-active business corridor stretching from Baltimore, Maryland to Washington, D.C. The presentation ceremony was immediately preceded by an inspirational charge from new Maryland Terps football coach Michael Locksley.
Accepting the award on behalf of Dr.Backup was Mitchell Romm, their Managing Partner. He received a laser-engraved commemorative glass trophy along with Citations of Accomplishment from both Congressman Anthony G Brown and U.S. Senator Chris Van Hollen.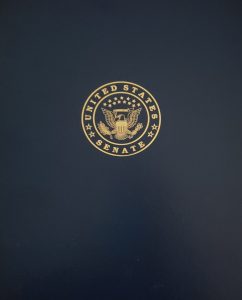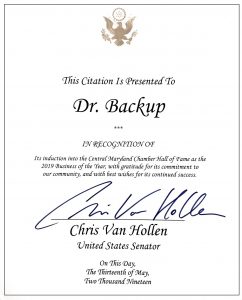 "The team at Dr.Backup is honored to receive this award – and even more honored that our valued clients and trusted technology partners chose us to help protect their critical computer data" said a beaming Mr. Romm immediately after the ceremony.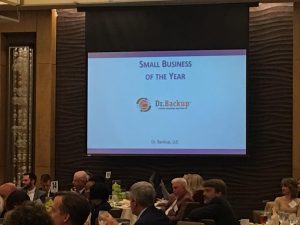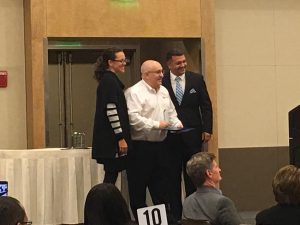 As a Small Business of the Year Award Winner, Dr.Backup was also inducted into the Central Maryland Chamber's "Hall of Fame."  We thank all of our wonder customers and IT technology partners without whom this day would not have been possible.