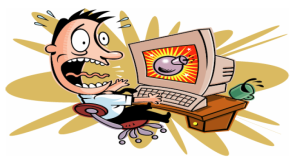 While many vendors offer products which claim to automatically create nightly online backups, we feel very adamant that THERE IS NO SUCH THING AS A SET-IT-AND-FORGET-IT ONLINE BACKUP APPLICATION.
If your business depends on an online backup service for disaster protection – and isn't that why you have it – your backups MUST be regularly monitored.
Professionally managed online backup services (like Dr.Backup) have trained technicians that regularly review your backups and ensure that they are properly operating. This greatly increases the likelihood you'll be able to recover valuable information should a data mishap occur.
Over the next few days, I'll be discussing some of the reasons any online backup system could fail to deliver as promised…and what can be done to make sure it doesn't happen to you!
Next Up: Windows Update – Is it always your friend?